Night Hawk Stories
A student's time at Thomas University is more than just getting a degree and moving on. The relationships and experiences they enjoyed at TU will be with them for life. Below are a few Night Hawk stories!
Learn about how some TU students joined Rich Curtis, Associate Professor of Art, to recreate a missing sculpture at a museum honoring the late artist Laura Pope Forester.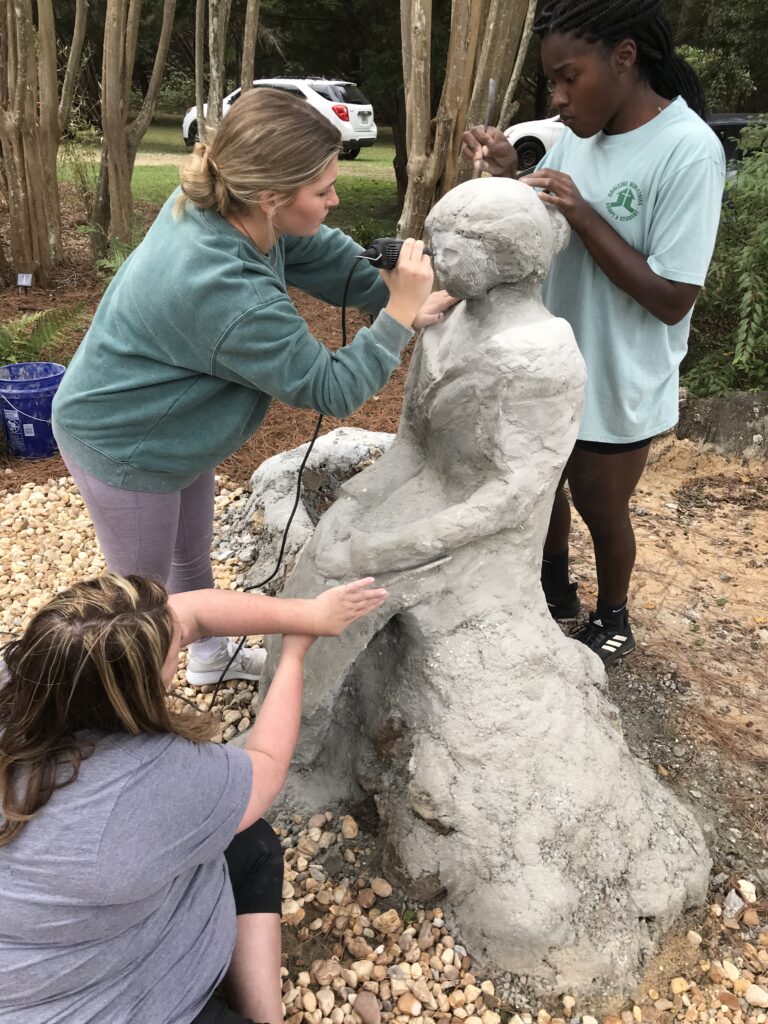 Why I Chose TU
Current students and alumni share their stories about why they chose Thomas University to reach their educational goals.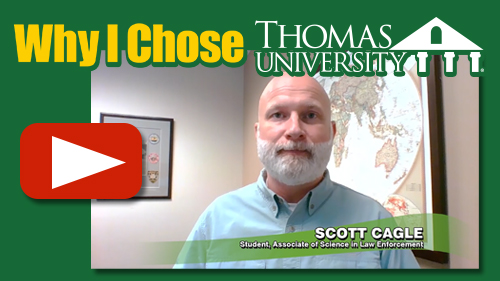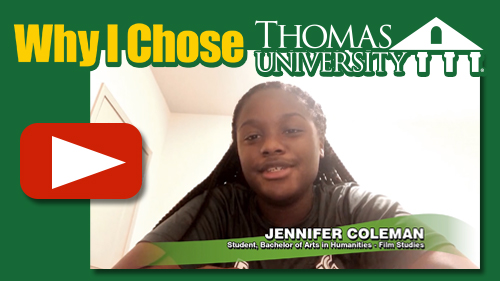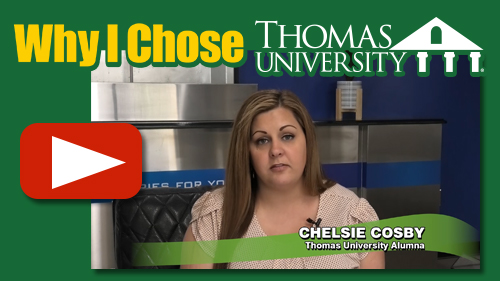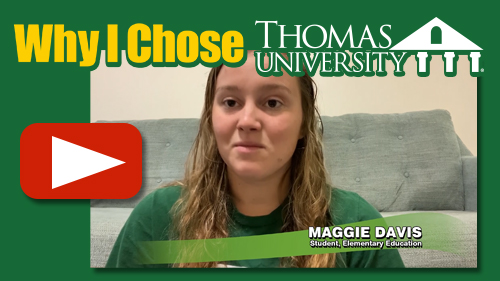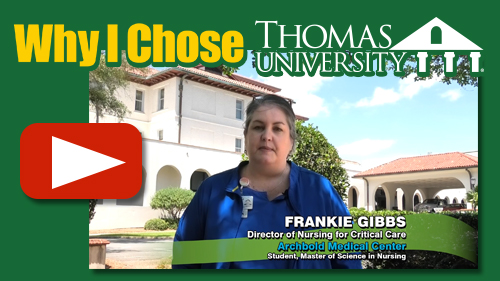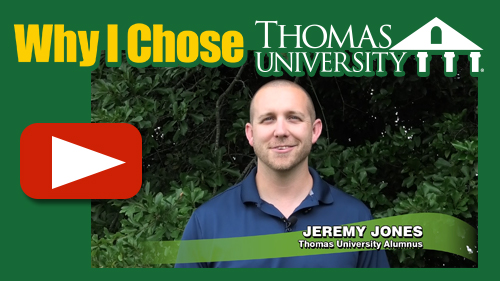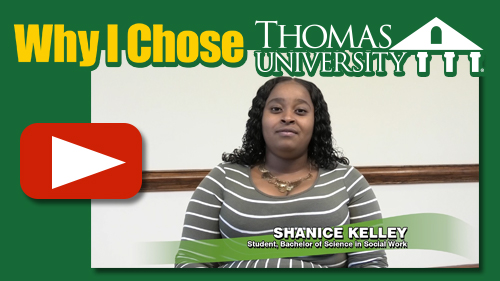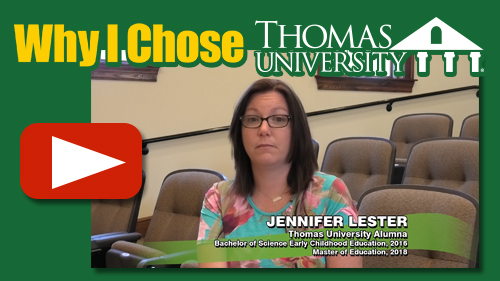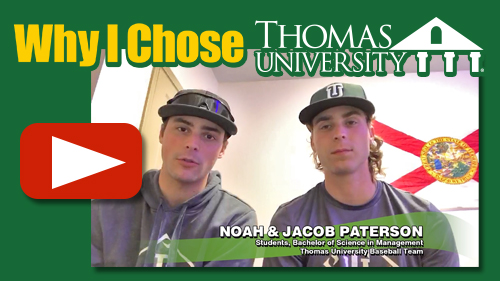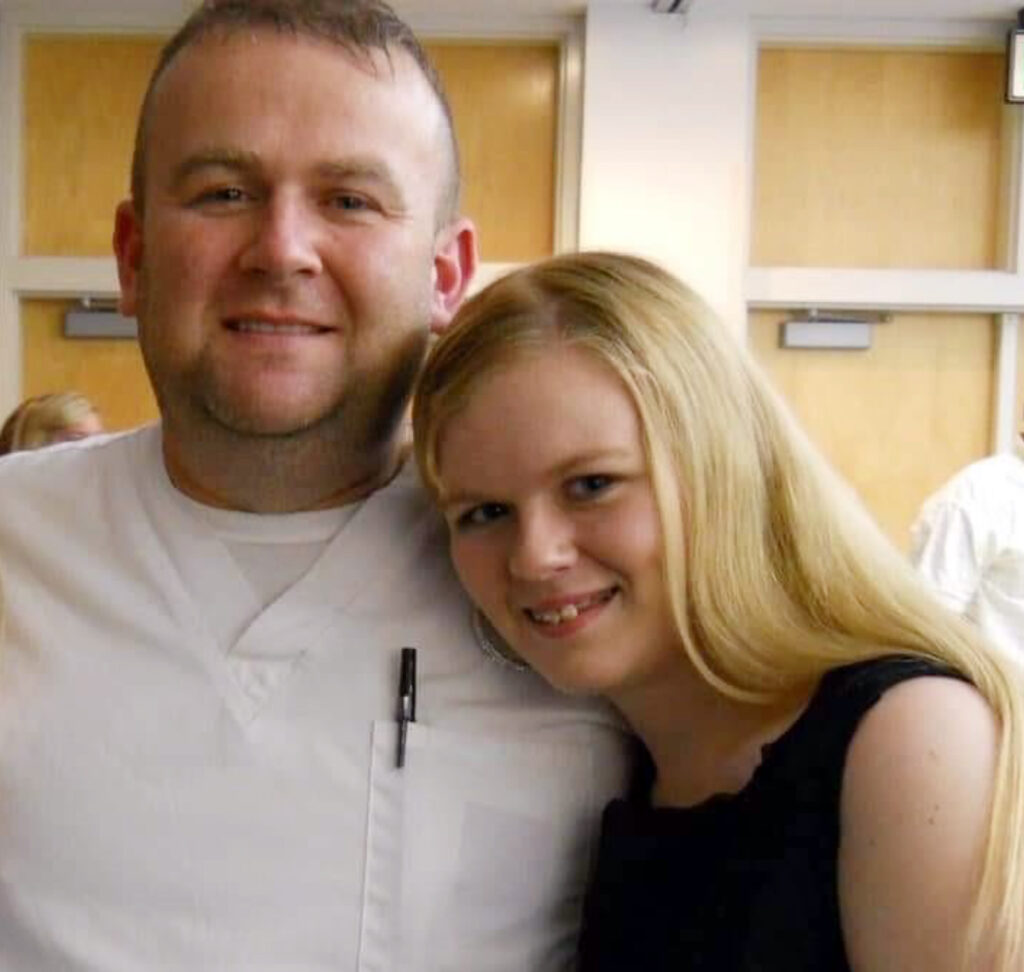 In the midst of the COVID-19 pandemic, one father-daughter duo was able to complete master's degrees together at Thomas University, both finishing at the end of summer semester 2020. Joel Fussell earned the Master of Science in Nursing Degree while his daughter, Jennifer Fussell, earned the Master of Science in Clinical Mental Health and Clinical Rehabilitation Counseling.
On The Front Line
See how the Night Hawk Nation is having a positive impact on current events.
Beyond the Classroom
Thomas University students make art for the Georgia Academy for the Blind.
Transfer student Benjamin Huntzinger talks about his unique and award winning business and his passion to become a middle school teacher.
Senior biology major Dana Blough talks about her internship at the Gulf Specimen Marine Lab.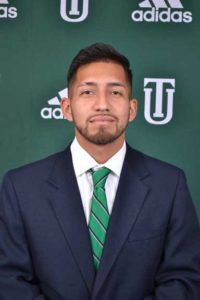 Aron Wimberly MBA student.
Aron Wimberly, a student in the Master of Business Administration program from Mayo, Florida,interned with Oil-Dri over the summer. Located in Ochlocknee, Oil-Dri produces, markets and sells sorbent mineral technology for use in pet products, animal health, fluids purification, crops and horticulture.
Wimberly gained experience in the human resources office at Oil-Dri working with Robin Weatherington, the Human Resources manager.
"For the beginning, the position allowed me to immediately get hands-on experience," he said. "I was involved in recruiting, on-boarding, terminating, policy reconstruction and writing proposals for the HR manager. My assigned tasks varied day-to-day, but there was always something that needed to be done in the office."
However, Wimberly also learned a great deal about the other areas of the Oil-Dri operation.
"During my time at Oil-Dri, I was also given the opportunity to develop relationships with different departments within and outside of the organization," he said. "For instance, I was assigned to work in the logistics department for a few weeks in order to get them back on track with the large number of invoices they were receiving daily. It gave me an insight into the functions of other departments within Oil-Dri."
Wimberly said the internship was a great opportunity that provided professionalism and expertise that he'll use in his future career.
"My experience at Oil-Dri has made all the difference in me and given me a foundation on which to grow," Wimberly said.
Thomas University Student Transformation
Psychology major Leonel Alvarez-Villalobos shared his transformation story during the 2019 Honors Reception.
Education major Consuelo Varn shared her story about transformation during the 2019 Honors Reception.
The Thomas University Student Awards Reception, held May 4, 2018, featured four Student Transformation speakers. They were Princeton Henderson, Bachelor of Science in Interdisciplinary Studies; Powella Ebosa, Master of Science in Early Childhood Education; Lisa Herring, Bachelor of Social Work; and Jennifer Guyton, Bachelor of Science in Business Administration.
Tell us your story
Here are a few members of the graduating class of 2018 telling what life at TU meant to them.