Family tragedy changes student's career path
Post Published On:
Leo Alvarez came to Thomas University to earn a bachelor's degree and play on the Night Hawks Men's Soccer Team. At first he wasn't sure about his major or career direction. During his sophomore year, a family tragedy turned out to be a life-changing event that gave Leo the direction he needed.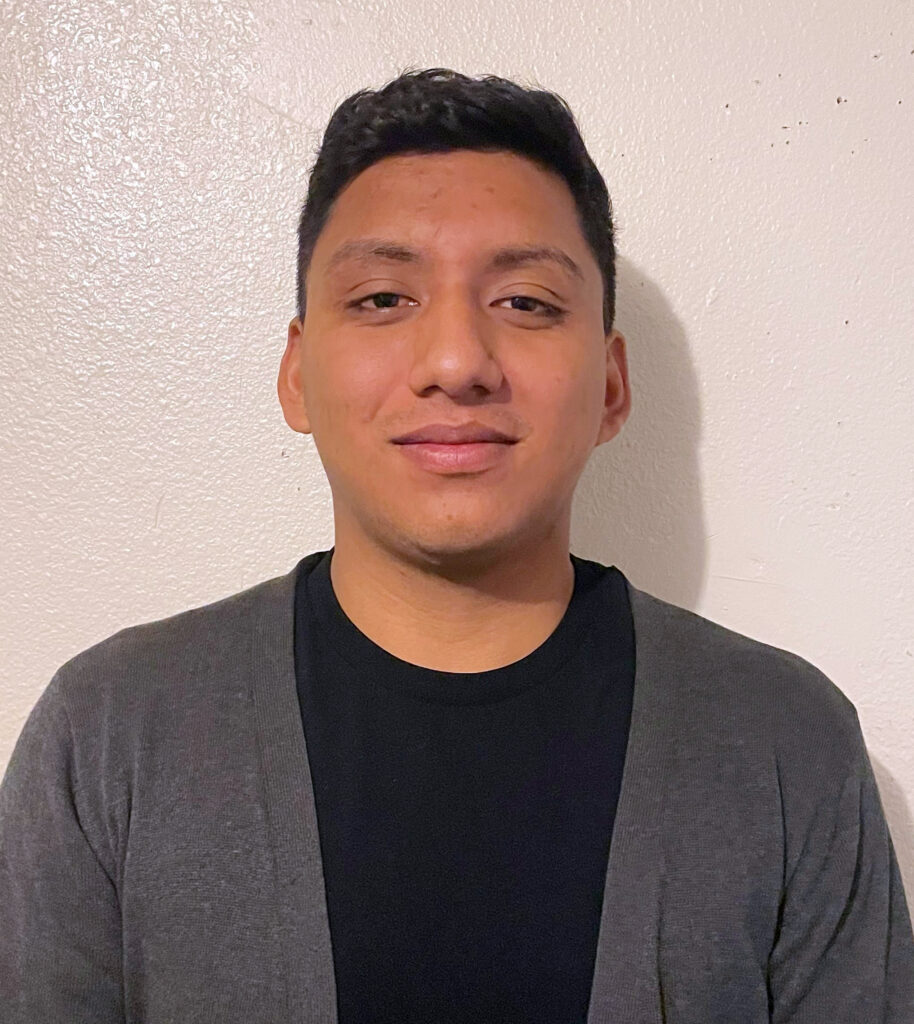 Originally from Live Oak, Florida, Alvarez remembers having a conversation with Professor Robin DePaola when he was trying to decide on a major. At first he considered becoming a high school Spanish teacher and a soccer coach. Then everything in his world changed.
When Alvarez was a sophomore at TU, several members of his immediate family were involved in a car accident that claimed the life of his 3-month-old sister. In addition to dealing with the grief of losing his sister, Alvarez also saw how the loss affected his other family members. The experience made him realize the importance of mental health. The oldest child in his family, Alvarez returned to TU inspired to finish his degree in memory of his late sister.
"It really motivated me," he said. "That's for sure. That just kind of just put me in this mode of thinking that I've got to do this for my sister to help others. You don't expect to lose your baby sister. You don't wish it on anybody. You always expect the good, and that's how life is. You never know what's going to happen."
Alvarez returned to TU determined to focus on a career in which he could help people. As a psychology major, he took several classes taught by Dr. Steve DePaola.
"Leo is one of those rare individuals who puts his faith into practice and truly cares for those who are less fortunate," Dr. DePaola said. "He was an outstanding student at Thomas University who was academically gifted, and he has applied his knowledge and gifts to his current work environment. Leo is leaving his mark there as he did at TU. What stands out about Leo is that he is a young man who truly cares about others. This care extends beyond his family and friends to his local community. For Leo the highest personal values have a priority over personal achievement. His true passion involves helping all people."
As a senior, Alvarez used his experience as an intern with fellow TU alum Linda Conti, Bereavement Coordinator at Hospice of Southwest Georgia, where he learned about working with others dealing with grief and bereavement.
"Leo was engaged in the Hospice journey, and I wanted him to experience all the disciplines," Conti said. "He enmeshed himself in the daily activities of the staff as they served our patients and families. His polite demeanor was so unexpected and always took us all by surprise. This simple act speaks volumes about his character and family values."
Conti continued, "One profound moment happened when Leo was with our Chaplain, David Cook, at the bedside of a patient. The family was Hispanic and spoke little English. Leo was ready to interpret a prayer for David. When David finished praying, the patient died immediately. David and Leo were there at the threshold of life, something that neither one will ever forget. Leo was able to comfort the family and spouse and speak to them about what happened. He explained the end-of-life process to them. He also aided in the transition with the funeral home and the family. David and Leo spent several hours with the family. We were very grateful to Leo that he was on point that day."
Even though he graduated from TU in 2019 with a Bachelor of Science Degree in Psychology, Alvarez keeps in touch with the DePaolas and Conti.
"I'm grateful for having the relationship I do with Dr. DePaola," Alvarez said. "I can still reach out to him and Mrs. DePaola. He's always giving me advice. He's really my mentor when it comes to psychology. He tells me to be me. They're always there just to help and give me advice when I have some question or anything. When I was in Thomasville, Ms. Linda, she's given me so much to learn and taught me some things that helped me grow as well."
Now Alvarez works with Meridian Behavioral Health Care in Lake City, Florida. His job requires him to work with several departments, which includes completing intake evaluations, connecting clients with additional resources within the community, helping with care coordination and participating on the mobile response team, which is an emergency unit that helps someone experiencing a mental health crisis. Alvarez's job required training on how to deal with various types of situations and mental health issues.
"That's why I like it," he said. "Every day is different. You just never know what's going to happen or who you're going to help."
While Alvarez enjoys his current position, he's considering earning a master's degree in counseling and becoming a counselor. For now he's focusing on learning as much as he can from his colleagues.
"I want to keep working in mental health," he said. "I want to just learn as much as I can from whoever I can. I want to be someone who can help in any kind of situation.
"When clients come in, I tell them that is takes a lot of courage just to come in to ask for help. When they come in, they're nervous. They've never done this kind of thing before. The last thing they need is someone to judge them. What I do is be myself, listen, and let them know that they're not alone. We're going to help them get their life back on track."