Thomas University's military transition football team names Mitjans as head coach
Post Published On:
Orlando Mitjans, Jr. is no stranger to coaching university football teams, but this will be the first time he's built a football team from the ground up. It's not just any football team. Thomas University's military transition football team.
"It's an honor and a privilege to be the startup coach for this new team," Mitjans said. "I know this is going to take a lot of work. This is not my team; it's our team. It belongs to the whole TU family and the whole Thomasville community. If we recognize that, we'll be successful."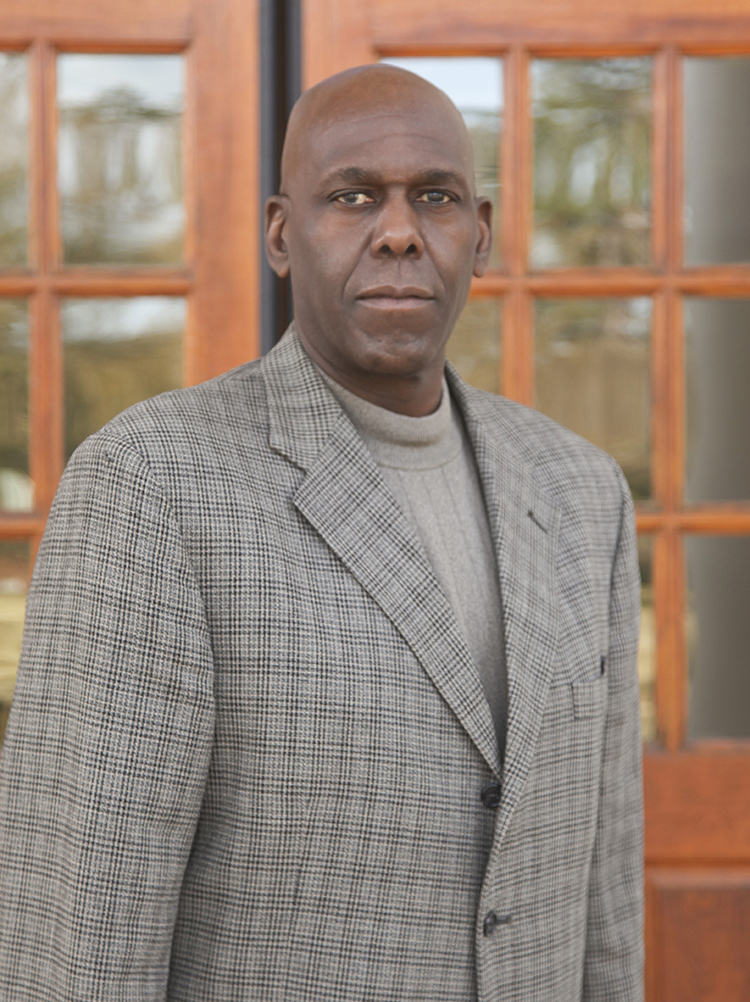 Thomas University officials announced the new Night Hawks Football program and Mitjans as head coach during a press conference held on campus Tuesday, Jan. 25.
"Coach O's experience coaching military teams will be a great asset for building our program," said Stephen Ferguson, TU's Vice President for Military and Corporate Relations. "He understands our commitment to student veterans and what plan to accomplish through this unique military transition program."
Mitjans comes to TU from The Citadel in Charleston, South Carolina, where he served as secondary coach since February of 2016. Before that, he was assistant head coach at the United States Military Academy in West Point, New York, from 2014 to 2015.
"As a colleague, he's a tremendous team player," said Jeff Monken, Army West Point Football Head Coach, who's known Mitjans since 2010. "He gets along with everyone. He understands the military kids and how to connect with them. He has a great understanding of what their life is like prior to enlisting with the military. He has a great understanding of their career paths and their backgrounds. He's just one of the most enjoyable people to be around and work with every day."
Mitjans said he was drawn to the position at TU because of the unique way the program will help participants transition from military life back to civilian life through football.
"It's an awesome opportunity to work with military men who every day put their lives on the line for us to keep us safe and to keep this country free," he said. "They give me and these coaches that we're going to have on campus the opportunity to do what we enjoy. Why not give them the opportunity to experience something they enjoy during these two, three or four years that they will be with us while earning a degree? It will be an honor to coach these young military men."
Mitjans' coaching career also includes positions at Georgia Southern University, Eastern Kentucky University, Tennessee State University, Towson University, Morgan State University, C.W. Post College, Kent State University and Cheyney University. He participated in the NFL's Minority Internships program as a secondary coach with the Kansas City Chiefs in 2001, the St. Louis Rams in 1999 and 2000, and the New York Jets in 1994.
"I enjoy coaching at the university level," Mitjans said. "I love the idea that you can mold a young man and help him reach his athletic dreams. That can be to be a leader on a team or maybe one day play on Sundays in the NFL. Somebody did that for me. Coach John Tutino did that for me. Coach Lou Holtz did that for me. All the coaches that I've worked for did that for me. They've given me that opportunity so I could advance my career.
"My job as the head coach is to hire good coaches who are also good teachers," Mitans continued. "They will help these young men have a good experience at TU. Number one, these coaches will help these young men earn their degrees at TU. Number two, they will help these young men have a great experience on the football field and help them reach their dreams, whatever their dreams may be."
Mitjans entered the University of Arkansas as a student on a full athletic scholarship to play football under Head Coach Lou Holtz but then transferred to Northeastern University in Boston, Massachusetts, where he completed a bachelor's degree in leadership.
Mitjans almost never played football.
The turning point came in the mid-1970s when Mitjans, a ninth grader, was a member of the Beach Channel High School's junior varsity basketball team. The team's coach, John Tutino had volunteered to coach JV boys' basketball, but he really wanted to start a football program at the high school, located in Rockaway, part of the Queens borough of New York City. After working with Mitjans as an athlete, Tutino was convinced he was meant to play football. There was just one problem. The 15-year-old had never played the sport before.
"Everything that I taught him as a running back and as a receiver, anything that was new, all I had to do was tell him one time, and I never had to tell him again," Tutino said. "He would pick up things that quickly. As a coach when I was in doubt, I just put the ball in his hand. That's how much I trusted him."
Now it's Mitjans' turn to build a football program from the ground up. This time at Thomas University.
"We had great success when Orlando was there," Tutino said about Beach Channell High School. "I am 100 percent positive that you're going to experience that type of success under his leadership. He's probably one of the finest leaders and one of the finest people I've ever met. He's a man of high character and integrity. He's a man of his word and he holds himself accountable. Orlando's also not afraid to roll up his sleeves and get to work."
Mitjans, his wife Claire and their dog Stormy will be moving to Thomasville in the near future as he begins recruiting players for the new Night Hawks team.
Read the related news release about TU's new military transition football program.