Two Commencement ceremonies planned at Thomas University
Post Published On:
A total of 500 students will graduate on Saturday, May 7, from Thomas University in two separate Commencement ceremonies that will both be held on the lawn in front of Smith-Bonvillian Hall on TU's Forbes Campus. The undergraduate ceremony will start at 8:30 a.m., and the graduate ceremony will start at 6 p.m.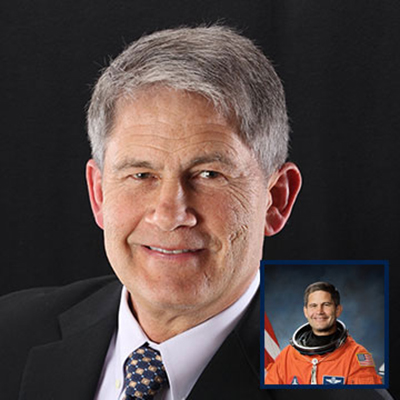 The keynote speaker for the undergraduate ceremony will be Paul Lockhart, who served in the Air Force from 1981 to 2007 as a fighter pilot, test pilot, a NASA astronaut, and with the Air Staff at the Pentagon. He is now the Director of Engineering at PEMDAS® Technologies and Innovations, which is a woman-owned (WOSB), service-disabled veteran-owned Small Business (SDVOSB). PEMDAS® provides environmental and atmospheric sensing technologies for the Department of Defense and its contractors. The technologies are primarily used on remotely piloted aircraft.
Lockhart served in the Air Force as a fighter pilot in Europe and then as the Operations Officer for the 39th Flight Test Squadron in Florida, where he directed testing for what is now much the United States' state-of-the-art weaponry. In 1996 NASA selected Lockhart to become an astronaut. After completing astronaut training in 1998, he was assigned to the Astronaut Office Spacecraft Systems/Operations Branch. There Lockhart concentrated on technical issues in the Space Shuttle's main engine and a redesign of its flight display. In 2002, he was the pilot of two Space Shuttle missions to the International Space Station. Lockhart directed six space walks for repair and construction of the Station, spending a total of 26 days in space.
After the Space Shuttle Columbia disaster, Lockhart returned to the Air Force. He attended the Royal College of Defence Studies in London as an exchange officer, studying International Conflict for a year with 84 other fellows from 44 different nations. Lockhart's last assignment with the Air Force was with the Air Staff, Headquarters of the Air Force, at the Pentagon, where he was Director of Future Capabilities at the Air Forces Directorate of Studies Analysis, Assessments, and Lessons Learned. Lockhart retired from the Air Force in 2007. During his service, Lockhart received the Defense Superior Service Medal, Defense Meritorious Service Medal, and many other awards.
A Texas native, Lockhart earned a bachelor's degree in mathematics from Texas Tech University and a master's degree in Aerospace Engineering from the University of Texas. Lockhart serves on the Board of the Military Bowl, benefiting the USO and other organizations supporting members of the Armed Forces and their families. He is also a member of the advisory board for the Center for Military Life at Thomas University.
Graduating students will receive tickets for reserved seating for their guests. The ceremonies will also be livestreamed on TU's social media pages. More information about both Commencement ceremonies will be available at thomasu.edu.