TU's Science Café to focus on study of Martian meteorites
Post Published On:
Thomas University's popular Science Café series returns for the 2021-2022 academic on Tuesday, Sept. 28, with a presentation by Dr. Munir Humayun titled "What can be learned about ancient oceans on Mars from analysis of igneous Martian meteorites?"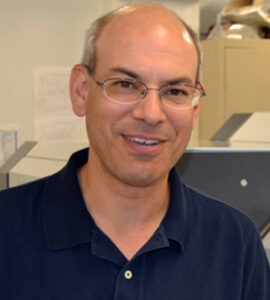 Dr. Humayun is a professor of geochemistry at Florida State University and a researcher at the National High Magnetic Field Laboratory. He has worked on problems in planetary science for about 30 years, and is an author of more than 100 research articles and numerous book chapters. He was a member of the Returned Sample Science Board for the NASA Perseverance Mission and a member of the NASA Landing Site Working Group that selected Jezero crater as the landing site for Perseverance.
Dr. Humayun analyzes Martian meteorites to better understand Mars' evolution as a planet. He is currently the secretary of the Meteoritical Society and a member of the NASA Extraterrestrial Materials Analysis Group (ExMAG). He has been honored as an elected Fellow of the Meteoritical Society and has received other awards for excellence in both research and teaching.
The Science Café on Sept. 28 will begin at 6:30 p.m. in the Flowers Foods Executive Classroom inside Smith-Bonvillian Hall on TU's Forbes Campus. Masks will be required, and guests are asked to socially distance. The event will also be available by Zoom.
For more information or to request the Zoom link, email April Penton, Science Café coordinator, at apenton@thomasu.edu.