TU Business Series to feature experts in video gaming
Post Published On:
Thomas University's Division of Business will hold a "Meet the Experts" event via Zoom at 5 p.m. Thursday, April 21, entitled "Let's Play Games." This session will provide information about TU's Computer Systems Management degree program as well as how gaming studies can help with learning, how gaming is viewed in different cultures and communities, how businesses use games to train and retain employees, and more.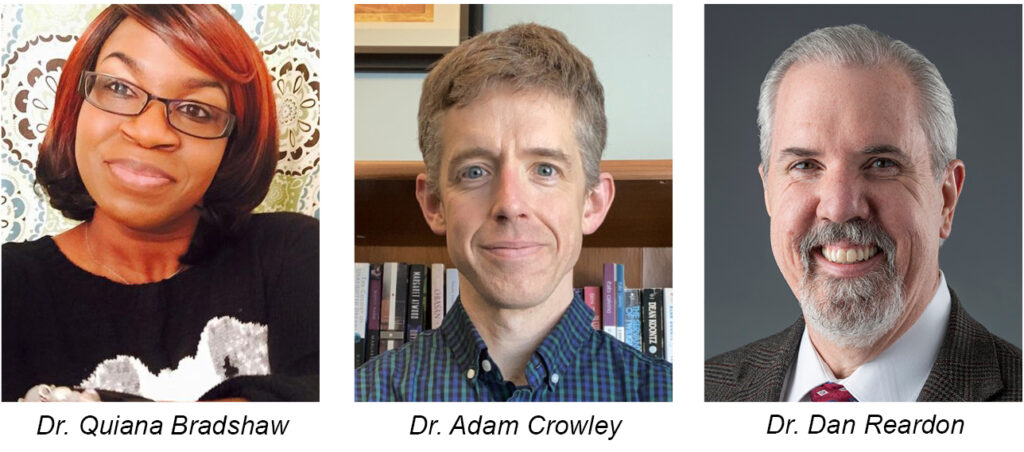 Featured speakers include Dr. Adam Crowley, Professor of English at Husson University in Bangor, Maine; Dr. Dan Reardon, Associate Professor at Missouri University of Science and Technology, and Dr. Quiana Bradshaw, with TU's Computer Management Systems Program.
Dr. Crowley is the author of two monographs about game studies, "The Wealth of Virtual Nations: Videogame Currencies," published in 2017, and "Representations of Poverty in Videogames," published in 2022. His current research interest is whether video games perpetuate or challenge modern assumptions about the causes and consequences of poverty.
Dr. Reardon is author of the book "The Digital Role-Playing Game and Technical Communication." He is currently writing a history of video game instruction manuals. Dr. Reardon's research interests include popular culture, transmedia, and the intersections of technical communication and game studies.
For more information or to request the Zoom link for the event, please email Dr. Melinda Piller, Chair of the Division of Business, at mpiller@thomasu.edu.