TU Business Division to hold Zoom event about internships
Post Published On:
Thomas University's Business Division plans to create an online forum for students and the public to interact with industry experts about the importance of internships and other opportunities on Thursday, Nov. 17, beginning at 5 p.m. Four guests will be on hand to talk about how internships can lead to job opportunities and to discuss internships in their particular fields.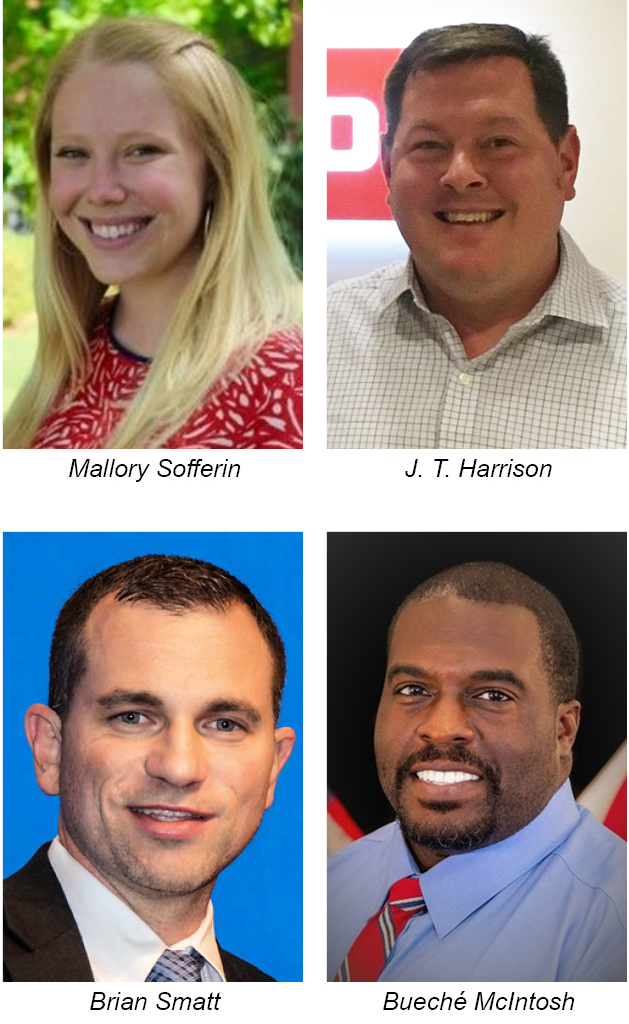 Guests will include Mallory Sofferin, Sweet Grass Dairy; J.T. Harrison, Oil-Dri Corporation of America; Brian Smatt, City of Tallahassee; and Bueché McIntosh, Florida Department of Children and Families.
Sofferin is the Marketing Manager for Sweet Grass Dairy. She earned a Bachelor of Business Administration Degree in Marketing from Georgia College and State University 2016. She has been a part of the Sweet Grass Dairy team for more than eight years and participated in internships within the company for multiple semesters while a college student.
Harrison is a 2001 graduate of Emory University. He lives in Thomasville and has worked for Oil-Dri Corporation of America since 2008. Harrison is currently the Vice President of Logistics and Procurement at Oil-Dri. He holds a Six Sigma Green Belt as well as APICS (now ASCM) CPIM and CSCP certifications.
Smatt is an Administrator for the City of Tallahassee in Human Resources & Workforce Development overseeing Recruitment & Engagement. Originally from South Florida, he earned his Master of Public Administration and Bachelor of Science degrees from Florida International University in Miami. Smatt is the future College Relations Chair for Big Bend Society for Human Resources Management (SHRM).
McIntosh is a Human Resources Administrator at the Florida Department of Children and Families (DCF). He has a bachelor's degree in Criminal Justice from Florida A&M University and a master's degree in Human Resources Management from Nova Southeastern University. McIntosh serves on the Big Bend SHRM Chapter Board for Workforce Readiness.
For more information or to request the Zoom link, email Dr. Melinda Piller, Chair of the Division of Business, at mpiller@thomasu.edu.