Thomas University welcomes Director of Counseling Services for Students 
Post Published On:
Story by Taylor Weeks, Student Writer
Thomas University welcomes Taneil Green-Wood as the new Director of Counseling Services for Students. Green-Wood also serves as a liaison in  the Armed Services Institute, a division of the Center of Military Life. 
Green-Wood is an Army veteran who has served in various active duty and national guard roles for nearly 10 years.
In addition to her roles in the military, Green-Wood has been a social worker for over 20 years, including the last 16 years as a mental health therapist at different for-profit and non-profit agencies.
She will use her experience to supervise TU's counseling students for their required clinical hours.
"We are going to be providing individual and group counseling," she said. "We are going to be providing community resources like case management services, referral services, and eventually have mental health peer ambassadors who will be advocates."
The present partnership between TU and community organizations such as Georgia Pines and Archbold Northside will supplement the counseling services that will be offered to students, Green-Wood said if students need a higher level of care than what TU can offer, they will refer students to its collaborative partners.
The Bakersfield, California native is no stranger to TU. She joins her daughter Aliyah Wood, who is a freshman at TU.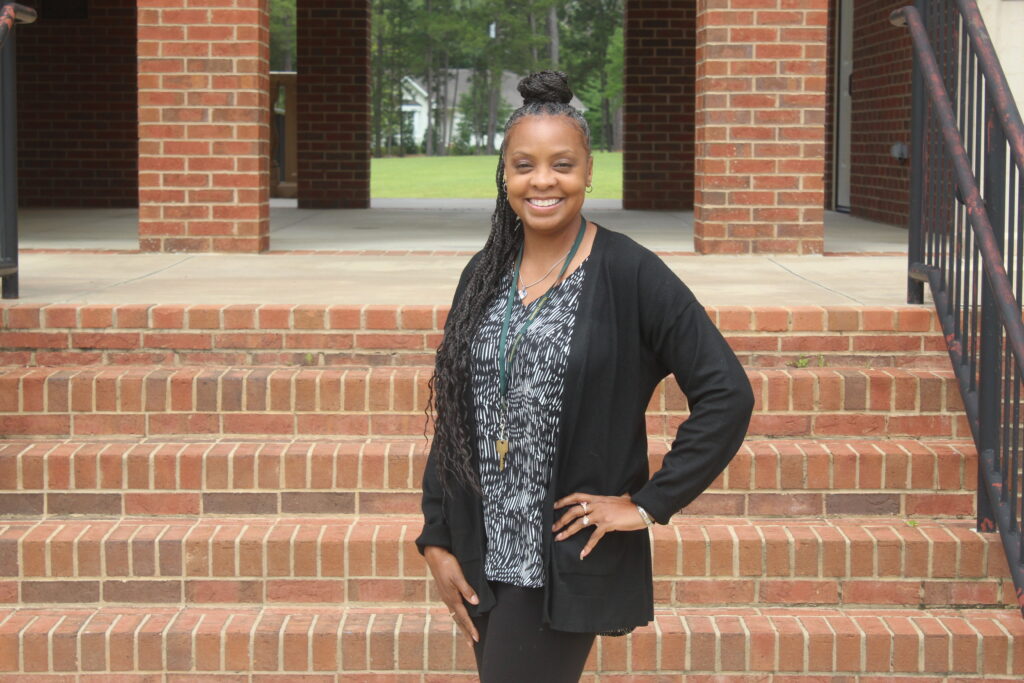 Green-Wood, whose daughter is a member of the Thomas University Women's Flag Football Team, said she will be working closely with the athletic department. She will help offer counseling services to the different sports teams, including the newly formed military-transition football team that will have athletes transitioning from military life into civilian life.
Green-Wood said transitioning from military life to civilian life is difficult.
"Being in the military was not just a job, it was a way of life," she said. "It changes your whole thought process. Our language is different. How we perform our job is different. The bonds that we have with our co-workers are very, very different. The level of discipline and responsibility is different.
"So, the most difficult piece is when you are in the military you have this greater sense of purpose and responsibility. No matter if you are low ranking or the highest ranking general, you are always responsible for something or someone. When you get out it is almost like you lose that sense of self and that sense of purpose, and that is across the board. That is how it was for me. That was pretty much how it was for almost all the colleagues that I worked with. We sort of find ourselves a little lost when we get out."
While Green-Wood found her sense of purpose in social work and mental health , she hopes that with the new services planned for the students of TU, they will find guidance to their own sense of purpose.