Thomas University moves up to #4 on Top 10 List of Military Friendly Schools
Post Published On:
For the fifth year in a row, Thomas University has been named to the Top 10 List of Military Friendly Schools® in the category of private colleges and universities not offering doctorate degrees. This year TU moved up from ranking eighth last year to ranking fourth for 2022-2023. The Top 10 ranking is in addition to achieving gold award status.
"Being recognized by Viqtory Media as a Top 10 Military Friendly School® is an incredible honor," said Stephen Ferguson, Thomas University's Vice President for Military and Corporate Relations. "At TU we're grateful to our current military students and veteran students for their service to our country. When they or their family members choose to enroll at TU, we want to provide them with the best quality education possible. Being named a Top 10 Military Friendly® School is confirmation that we're achieving that goal."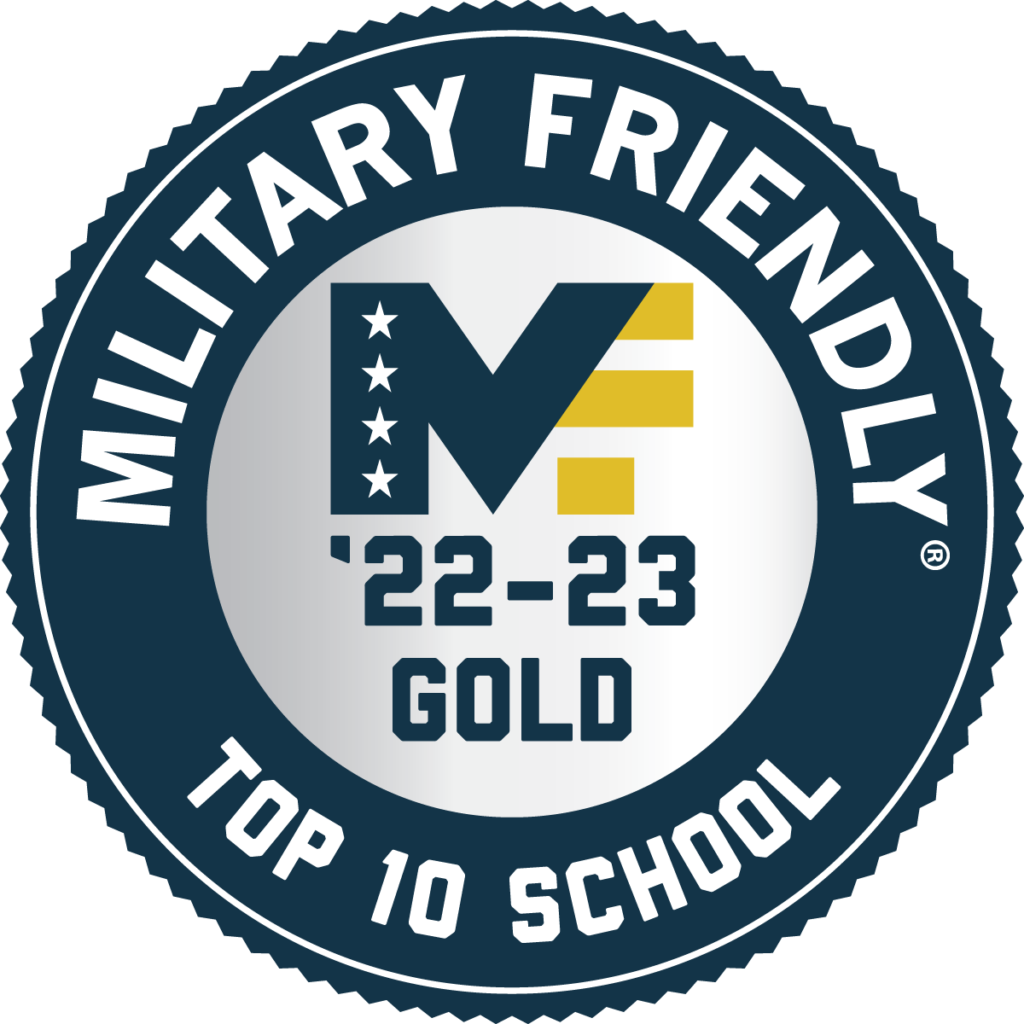 Institutions earning the Military Friendly® School designation were evaluated using both public data sources and responses from a proprietary survey. More than 1,800 schools participated in the 2022-2023 survey with 665 earning the gold, silver and bronze designations. The 2022-2023 Military Friendly® Schools list will be published in the May issue of G.I. Jobs magazine and can be found at www.militaryfriendly.com/schools.
Methodology, criteria, and weightings were determined by Viqtory with input from the Military Friendly® Advisory Council of independent leaders in higher education. Final ratings were determined by combining the institution's survey responses and government/agency public data sources within a logic-based assessment. Viqtory measures their ability to meet thresholds for retention, graduation, job placement, repayment, persistence, and loan default rates for all students and specifically, for student veterans.
In mentioning Thomas University on the list, Viqtory specifically referred to TU's customized training and certification preparation classes in a variety of areas, including contracting, cyber security and project management as well as its Center for Military Life, which supports military personnel and their families' service throughout military service from pre-enlistment to veteran status. TU is a partner with the Community College of the Air Force offering seamless transfer of CCAF associate degrees to TU bachelor's degree programs. TU is an approved General Education Mobile (GEM) provider for Air Force personnel and an active participant in the voluntary education programs for all branches, providing access to quality education. The Veterans Services and Career Transition Center is available to all veterans and active duty personnel on campus and in the surrounding area.
In January 2022, TU announced the establishment of the first-ever military transition program in the nation that will use football as the vehicle to help service men transition from the military back to civilian life. Veteran Coach Orlando Mitjans was named head coach of the program. Several veterans have already enrolled in the program, which will begin play in the Sun Conference in the fall of 2023.