Parsons to perform at ACTU's Fridays at Noon
Post Published On:
Multi-talented musician and educator Longineau Parsons will be part of a stellar quartet including Michael Bakan, Joel Johnson and Brian Hall to perform at the next Friday at Noon concert on Oct. 22 at First Missionary Baptist Church, 110 W. Calhoun St., Thomasville.
Parsons is a trumpeter, composer, multi-instrumentalist, singer, and educator. He currently resides in Florida and teaches music at Florida A&M University.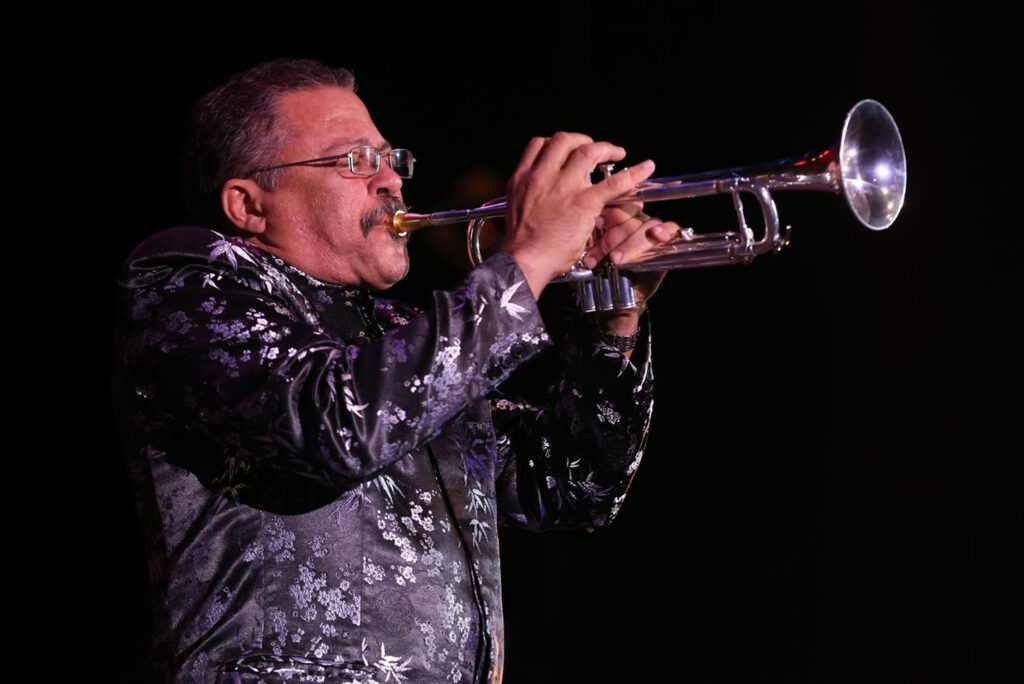 In August of this year, Longineau released a concept album titled "A History of the Future," which features forward-thinking, imagined musical encounters with legendary innovators of the past, from Louis Armstrong, Miles Davis, and John Coltrane to Sun Ra, Rashaan Roland Kirk, and Claude Debussy. This quartet will play a wide range of music from downhome blues to the otherworldly avant-garde and ambient soundscapes to hard-driving funk.
"We always have to be in these little boxes, but I don't fit in the box of academic or performer, classical player or jazz player," Parsons said. "Why should I restrict myself to one certain thing? As a human being I am not restricted like that, so why should my music be?"
Parsons lived in Europe for four years during the late 1970s and early 1980s. After a brief stint in New York, he accepted a teaching position at the Centre D'Etudes Musicales in Guadalupe. Upon moving back to the U.S. in 1986, he was selected in a national audition to perform in the production Satchmo as understudy to the leading roles of Louis Armstrong and Joe "King" Oliver.
Parsons has performed in 30 countries in North America, South America, Central America, Europe, the Middle East, Asia and Africa. Despite his relative obscurity, he has played with Billy Harper, Doc Severinson, Branford Marsalis, Herbie Mann, Cab Calloway, David Murray, Frank Foster, Wallace Roney, Bobby Watson, Billy Hart, Philly Joe Jones, Sun Ra and Nat Adderley. His music ranges from jazz and world music to classical compositions including orchestral works, chamber music and solo literature.
Parsons has a B.S. degree in music from Florida A&M University as well as a Master of Music and a Ph.D. from the University of Florida. He also studied at the Berklee College of Music in Boston. He is Professor of Music at Florida A&M University and continues to perform internationally with his own ensemble and with Nancy Wilson, Billy Harper, the Louis Armstrong Legacy Band, and the Cannonball Adderley Tribute Band.
This performance can also be viewed online at www.facebookcom/actu31792. No Facebook account is required to view.
ACTU is supported in part by Georgia Council for the Arts through the appropriations of the Georgia General Assembly. Georgia Council for the Arts also receives support from its partner agency, the National Endowment for the Arts. This project is supported in part by an award from the National Endowment for the Arts.
For more information about this and other ACTU events, visit www.facebookcom/actu31792 or www.thomasu.edu/actu, call 229-227- 6964 or email actu@thomasu.edu.