Next TU Science Café to feature 'Stroke of Genius'
Post Published On:
The next Science Café at Thomas University on Tuesday, Oct. 26, will feature Dr. Samuel C. Grant, director of the MRI Program at the National High Magnetic Field Laboratory in Tallahassee, presenting "Stroke of Genius."
Dr. Grant is a professor at the Florida A&M University-Florida State University College of Engineering who pairs the world's strongest MRI machines with a novel sodium MRI technique to create new treatments for serious diseases. He holds a Bachelor of Science Degree with honors and a Master of Science Degree both in Electrical Engineering from the University of Illinois, Urbana-Champaign, and a Ph.D. in Bioengineering from the University of Illinois. He was also a Postdoctoral Associate in Neuroscience at the McKnight Brain Institute at the University of Florida in Gainesville.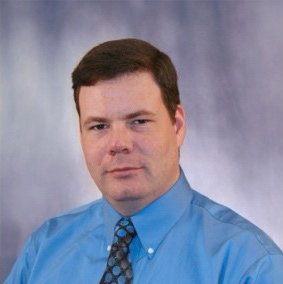 Dr. Grant's research interest's include stem cell therapies applied to ischemic stroke; evaluations of migraine and rescue pharmaceuticals with high field MRI; diffusions and high resolution MRI in assessment of Alzheimer's and neurodegenerative diseases; MR microscopy and localized spectroscopy of single cells, embryos and biological fluids; analysis of diffusion and compartmentalization in neuronal tissues and model systems; and fabrication & application of RF microcoil probes to MR imaging & spectroscopy.
Dr. Grant is a member and journal peer reviewer of the International Society of Magnetic Resonance in Medicine, a senior member and former Tallahassee area section chair of the Institute of Electrical and Electronics Engineers, a member and student chapter advisor of the Biomedical Engineering Society, and a member and journal peer reviewer for the American Institute of Physics.
The Science Café on Oct. 26 will begin at 6:30 p.m. in the Flowers Foods Executive Classroom inside Smith-Bonvillian Hall on TU's Forbes Campus. Masks will be required, and guests are asked to socially distance. The event will also be available by Zoom.
For more information or to request the Zoom link, email April Penton, Science Café coordinator, at apenton@thomasu.edu.