Harrell named Thomas University's 2022 Professor of the Year
Post Published On:
During its undergraduate Commencement ceremony held on Saturday, May 7, Thomas University's President Dr. Andy Sheppard presented Elizabeth Harrell with the 2022 Professor of the Year Award.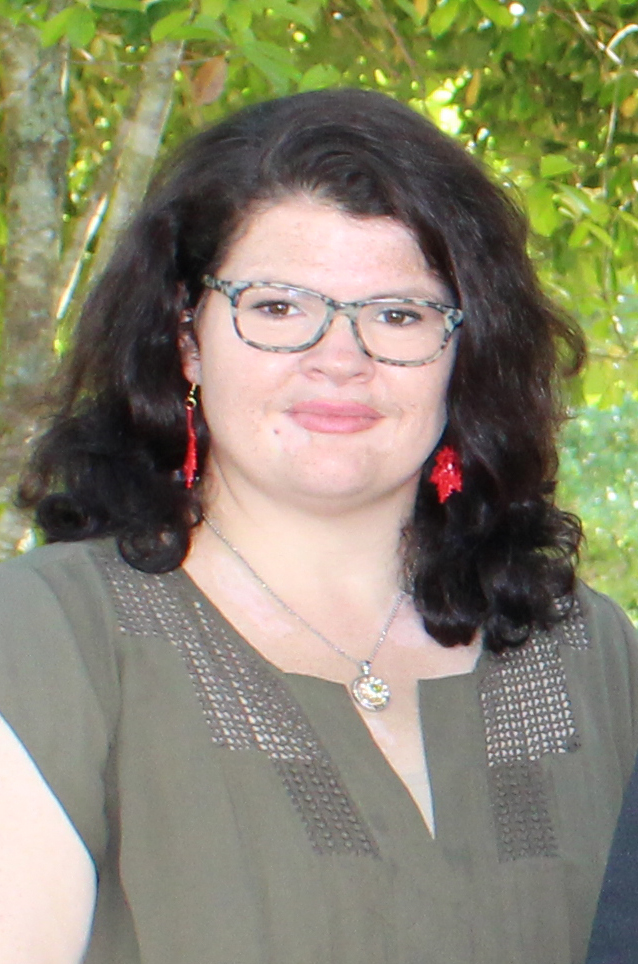 Harrell, who began teaching at TU in January 2013, is an assistant professor of Biology, Director of the GAPP (Geospatial Analysis Planning & Preservation) Center, and advisor of the Mu Kappa Delta Chapter of Tri-Beta Biological Honor Society at TU.
In nominating Harrell for the award, her colleagues praised her course organization content delivery skills, even while dealing with the challenges of the COVID pandemic. They also note Harrell's ability to implement new methods of pedagogy and her gift for motivating even the most disinterested students.
As stated in her nomination letter, "She is constantly seeking new and innovative classroom methods and happily shares her reflections and finding with her colleagues."
Harrell, who lives in Thomasville, also works to establish ongoing collaborations with many area organizations to provide research and internship opportunities for students.
One nominator wrote about Harrell, "As the head of the Natural Resources and Conservation Management program, Mrs. Harrell has not only provided connections for her students, but also Thomas University. She is a great educator and significant asset for Thomas University."