Cooper receives Vulcan teaching award at Thomas University
Post Published On:
During Thomas University's Undergraduate Commencement ceremony held Saturday, May 7, Leslie Cooper received the prestigious Vulcan Materials Company Teaching Excellence Award.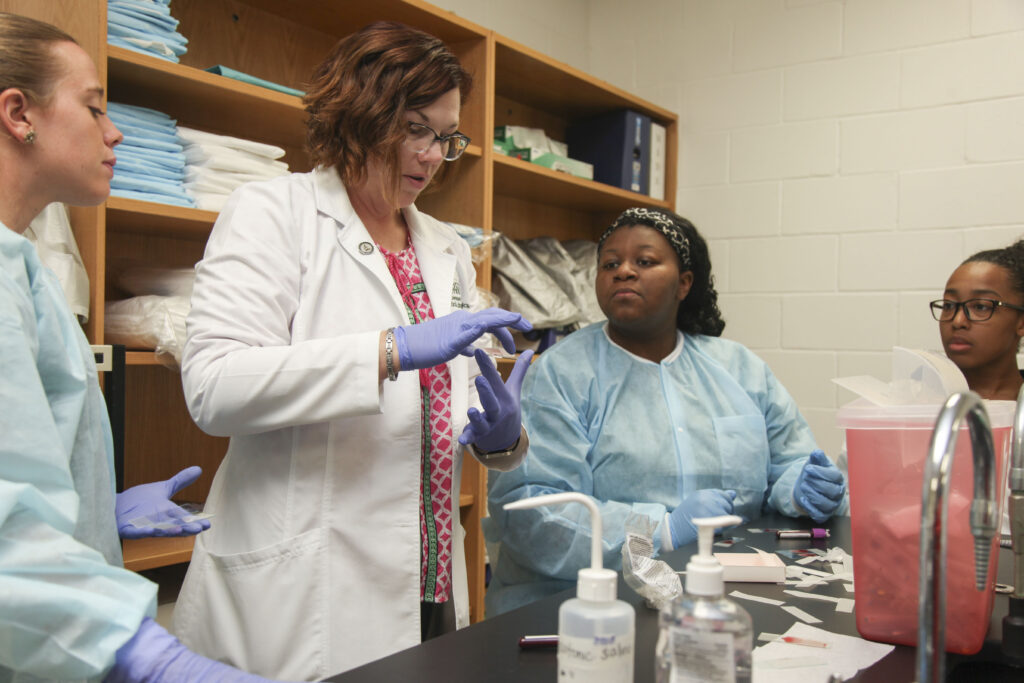 For the past 27 years, Vulcan Material Company Southeast Division, in conjunction with the Georgia Independent College Association, has been honoring an outstanding professor with the Vulcan Teaching Excellence Award at select members of the Georgia Independent College Association. This award recognizes an outstanding faculty member who demonstrates strong academic skills in the classroom and provides leadership and support in the other areas of campus life. The recipients are faculty who assist the institution in nurturing an academic climate which fosters teaching and who provide leadership to enhance the campus community.
Cooper, who lives in Pavo, Georgia, began her career at Thomas University in 2014 as the Medical Laboratory Science Program Advisor and Administrative Assistant to the Division of Science. In June 2018, she became the MLS Program Director and Clinical Coordinator.
During the past year, Cooper has been responsible for the organization, development and general management of the MLS program in addition to her full-time teaching duties. She wrote a self-study report and hosted a virtual accreditation site visit. To prepare for the accreditation site visit, Cooper had to update most of the MLS curriculum to include program and course learning outcomes, develop a curriculum map and program assessment method, as well as manage all of these updates for the TU curriculum committee, catalog and the Canvas course shells.
In her role, Cooper manages all Master shells for the MLS courses and coordinates all of the clinical placements for her students. Managing clinical placements requires that she establish a clinical contract (MOU) with the facility and ensure that the students meet the facility requirements by collecting the required documents. Since the MLS students are not confined to a local geographic area, these clinical contracts are updated every semester.
In addition to her workload, Cooper maintains her certification in the American Society for Clinical Pathology MLS and earned an additional recognition as an Allied Health Instructor for the American Medical Technologists.