Boy Scout builds tables for TU's Magnolia Pavilion
Post Published On:
When Asher Little began working on his final community service project toward becoming an Eagle Scout, he decided to build picnic tables with attached benches for Thomas University's Magnolia Pavilion, which is located behind the residence hall on Magnolia Campus.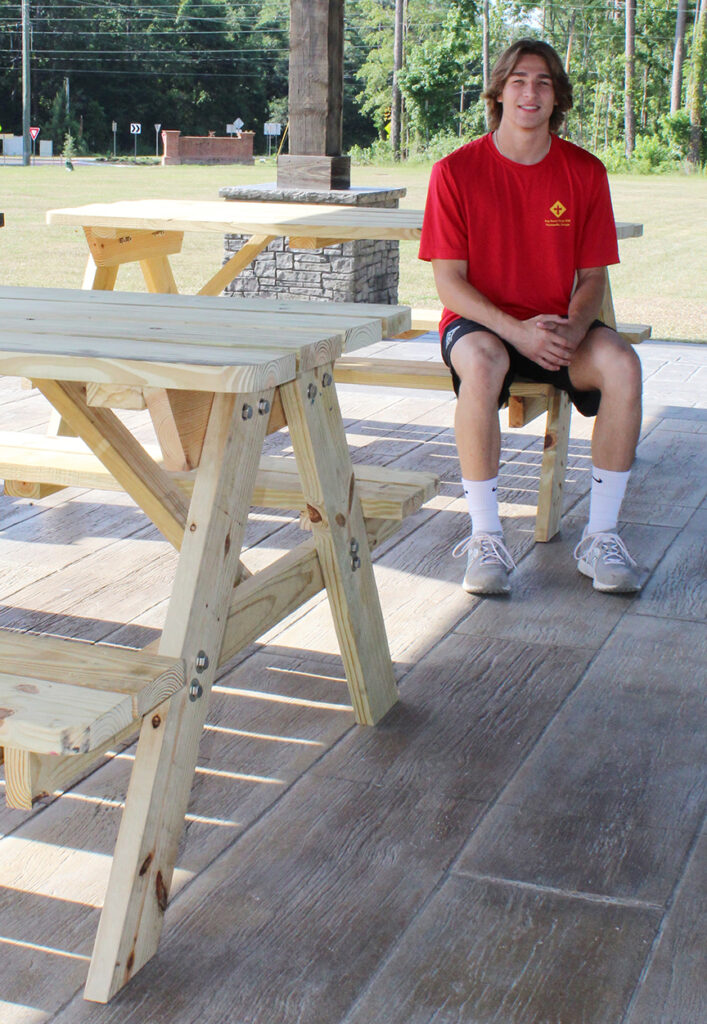 Little delivered the tables, which took two days to complete, to their new home on Tuesday, June 21.
"I hope they're used as a place to hang out or study," he said.
The rising senior at Scholars Academy worked on the project with his mentor, Jay Flowers, and a team of four of his fellow members from Boy Scout Troup 306 in Thomasville. The project not only gave the scouts an opportunity to use their woodworking talents, but it also provided Little with a chance to use his leadership skills.
Little, the son of Jessica and Jeremy Little of Thomasville, will go through the review process in Tallahassee next month before officially becoming an Eagle Scout.