ACTU's Fridays at Noon to feature Duo Ferula April 22
Post Published On:
Arts for the Community at Thomas University's (ACTU) popular Fridays at Noon series will feature Duo Ferula performing on April 22 at the Thomas County Library. Consisting of saxophonist Blake Adams and clarinetist Kelli Ray, Duo Ferula's mission is to expand musical horizons by performing new and engaging works. The ensemble, which consists of Blake Adams and Kelli Ray, promotes new repertoire for saxophone and clarinet.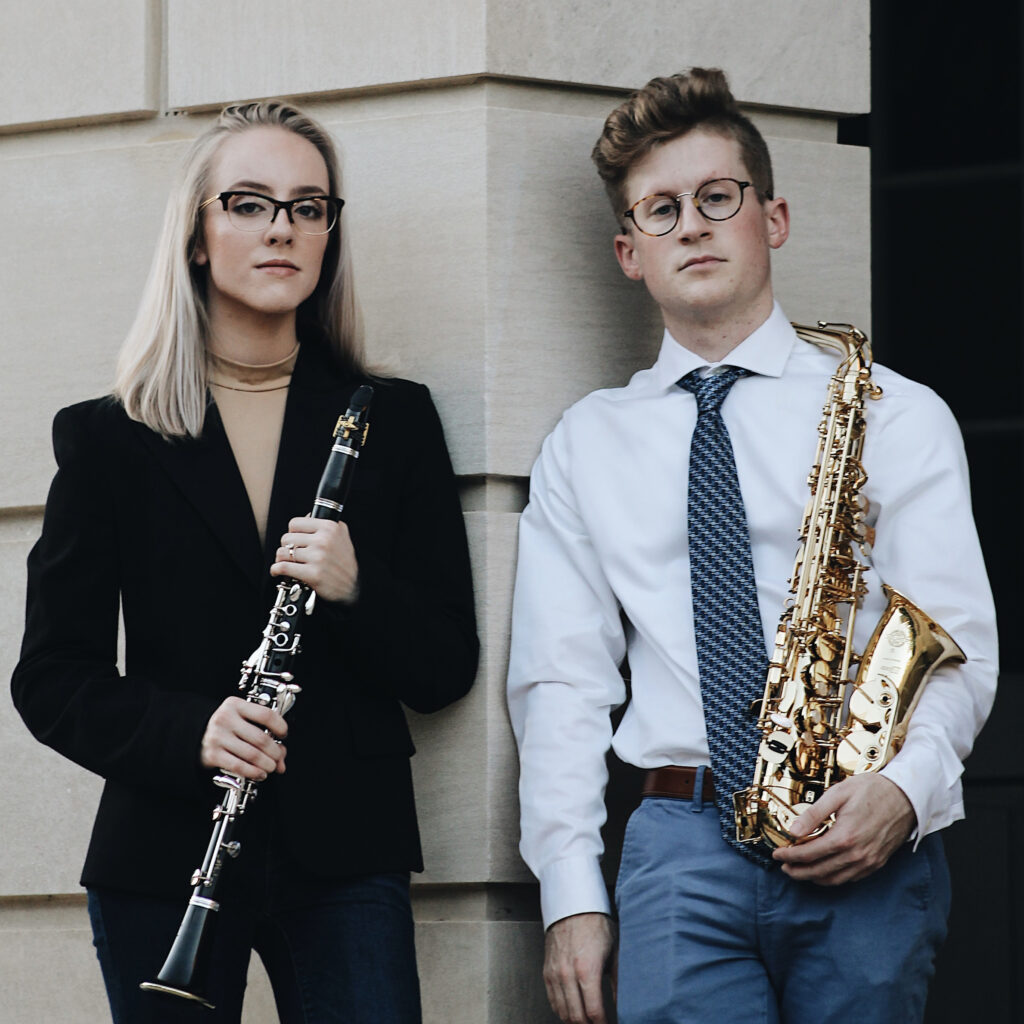 While in Thomasville, Duo Ferula will also hold outreach sessions with student musicians at Thomas County Central High School and Thomasville High School.
Originally from Birmingham, Alabama, Adams is pursuing a master's degree from Florida State University. He earned a bachelor's degree from the University of Alabama. He is an active competitor on his instrument, winning the University of Alabama Huxford Orchestra Concerto Competition and the Birmingham Music Club Guild Scholarship.
As the winner of the Concerto Competition at the University of Alabama, Ray performed the Copland Clarinet Concerto with the Huxford Symphony Orchestra. She is a recipient of the Presser Foundation Scholarship and has performed professionally with the Tuscaloosa Symphony Orchestra. Ray runs a studio in addition to teaching master classes at surrounding schools. She has played principal clarinet for ensembles including the Huxford Symphony Orchestra and Wind Ensemble at the University of Alabama and the University Symphony Orchestra and Wind Orchestra at FSU. Ray is pursuing her master's degree in Woodwind Performance at FSU and received her bachelor's degree at UA.
Duo Ferula will perform at Carnegie Hall on May 3 in a joint recital with the Cheng-MacLean Duo in a performance entitled "Project Synthesis." The musicians were awarded the opportunity after competing in the FSU College of Music's Carnegie Hall Entrepreneurship Competition.
This performance will begin at 12 p.m. April 22. It can also be viewed online at www.facebookcom/actu31792/live. No Facebook account is required to view.
ACTU is supported in part by Georgia Council for the Arts through the appropriations of the Georgia General Assembly. Georgia Council for the Arts also receives support from its partner agency, the National Endowment for the Arts. This project is supported in part by an award from the National Endowment for the Arts.
For more information about this and other ACTU events, visit www.facebookcom/actu31792 or www.thomasu.edu/actu, call 229-227- 6964, or email actu@thomasu.edu.