ACTU presents Majaraha Flamenco Trio at the Thomas County Public Library
Post Published On:
Consisting of guitarist Silviu Ciulei, bassist David Cobb and percussionist Ramin Yazdanpanah, Maharaja Flamenco Trio blends traditional Spanish rhythms with jazz, classical and world music. The three will share their talents with guests at the Thomas County Public Library on Nov. 19 at 12 p.m. as part of the Fridays at Noon series presented by Arts for the Community at Thomas University.
Founded in 2011, Maharaja Flamenco Trio regularly tours the East Coast. The trio released their first studio album, "Encuentro," in 2013 and their second album, "Felices Dias," in 2021.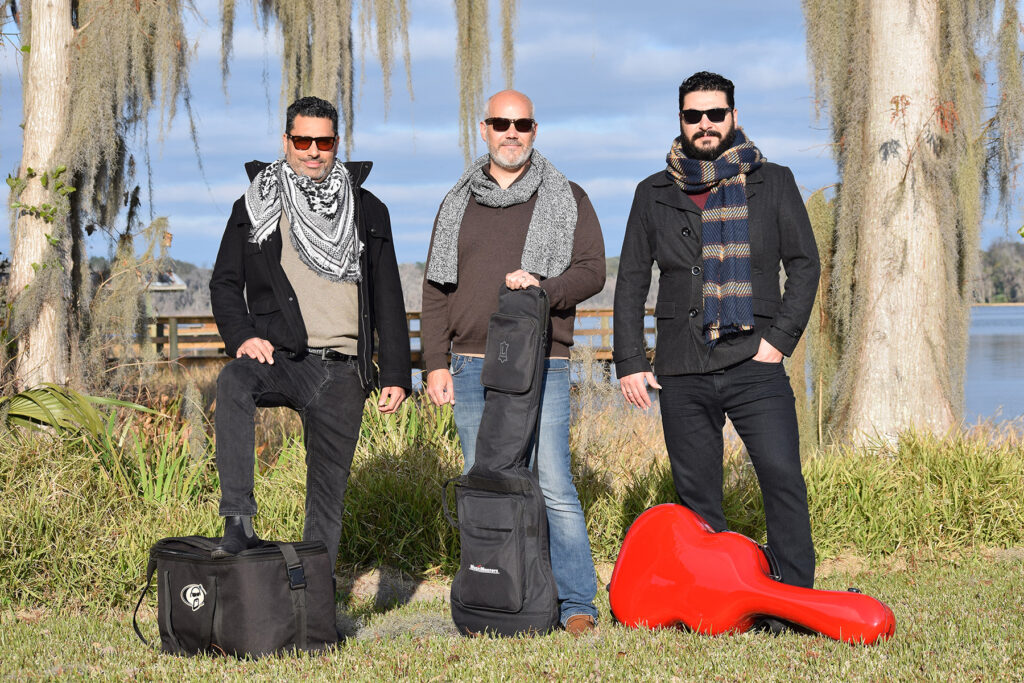 Romanian born Ciulei began his musical training at an early age and was soon winning prizes in national and international competitions, first in Europe and more recently in the United States. Cobb began his musical journey in the middle school brass section but was soon lured by the sound of strings and began teaching himself guitar and electric bass, expanding his classical background into the American styles of blues, rock, jazz and soul. Yazdanpanah's sounds echo the Outback, the Silk Road, the Caribbean, and his native Florida home. Ramin expresses the soulful and passionate rhythms of his Cuban-Iranian heritage on cajón, dumbek, and a variety of percussion from around the globe.
This performance can also be viewed online at www.facebookcom/actu31792/live. No Facebook account is required to view.
ACTU is supported in part by Georgia Council for the Arts through the appropriations of the Georgia General Assembly. Georgia Council for the Arts also receives support from its partner agency, the National Endowment for the Arts. This project is supported in part by an award from the National Endowment for the Arts.
For more information about this and other ACTU events, visit www.facebookcom/actu31792 or www.thomasu.edu/actu, call 229-227- 6964 or email actu@thomasu.edu.