ACTU kicks off season with 'Southern Soul'
Post Published On:
Enjoy the soulful sounds of the South featuring members of the Thomas University Jazz Ensemble performing songs by artists, including the Drifters, the Temptations, Otis Redding, Nat King Cole, James Brown, Bill Withers and Stevie Wonder as Arts for the Community at Thomas University (ACTU) kicks off its 2022-2023 season with "Southern Soul" on Sunday, Sept. 11. Featured vocalists will include André Hadley Marria, Deb Wentworth and Tony Chapman, who will also play tenor saxophone.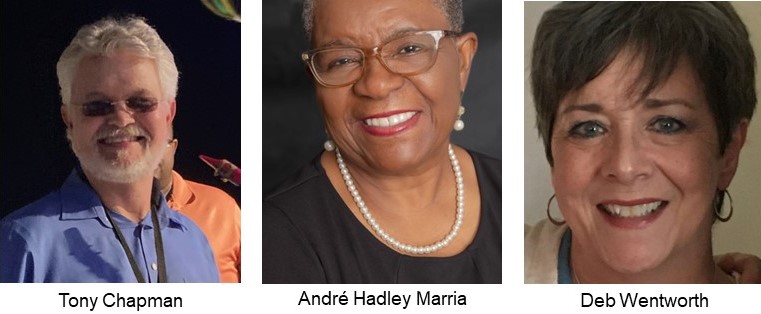 This performance will begin at 4 p.m. Sept. 11. It can also be viewed online at www.facebookcom/actu31792/live. No Facebook account is required to view.
Otis Redding was born in Dawson, Georgia, and moved to Macon when he was 2 years old. Redding came to fame through recordings at Stax Records in Memphis, Tennessee. His 1967 hit song "(Sittin' On) The Dock of the Bay" will be featured at the concert. This iconic song became the first posthumous number-one record on both the Billboard Hot 100 and R&B charts. Redding won two Grammy Awards and the Grammy Lifetime Achievement Award. He was inducted into the Georgia Music Hall of Fame in 1988 and the Rock and Roll Hall of Fame in 1989.
ACTU is supported in part by Georgia Council for the Arts through the appropriations of the Georgia General Assembly. Georgia Council for the Arts also receives support from its partner agency, the National Endowment for the Arts. This project is supported in part by an award from the National Endowment for the Arts.
"Southern Soul" will be held at the Thomasville Music and Drama Troupe Building, located at 427 Covington Ave., Thomasville. For more information about this and other ACTU events, visit www.facebookcom/actu31792 or www.thomasu.edu/actu, call (229) 227-6964 or email actu@thomasu.edu.