Professor Uses Personal Experience to Educate Students about Dyslexia  
Post Published On:
Dr. Amanda West is not shying away from the topic of dyslexia; instead, she is embracing it whole-heartedly.   
Often associated with reading difficulties, dyslexia is defined by the International Dyslexia Association as a language-based learning disability, in which students have difficulties spelling, writing, and pronouncing words.
With that in mind, West and her family are on a quest to educate the public about dyslexia. West has dedicated much of her life advocating for dyslexic children, their parents, and others.
She is a mother of two daughters; a teacher at Thomas County Middle School (TCMS), and an adjunct professor at Thomas University.
Her first exposure to dyslexia was a personal one. Her two daughters were diagnosed with the disorder in elementary school.
"She was struggling with sight words," West said. "She was struggling with spelling words. Every other thing she was high in. She had a strong vocabulary. Her comprehension — if you read the story to her — was on target, even her math was on target. Everything else was on target, but she just could not figure out how to read. So, she was diagnosed in second grade."   
After her daughter's diagnosis, West began pursuing her doctorate. She did her dissertation on dyslexia, from the perspective of parents who have dyslexic children, so she could gain a better understanding of the disorder to help her daughters and others.
"The biggest misconception is based on flipping B's and D's," she said. "Lots of kids do that when they're little. That does not mean they are dyslexic. I think another misconception is that they are not smart, or they are slow. It may take them a little longer to get through a passage, but usually their intelligence level is not an issue. It is a misconception that they need to be in an inclusion setting or with more teachers. I think maybe that works when they are younger, but as they get older, they don't need all those things."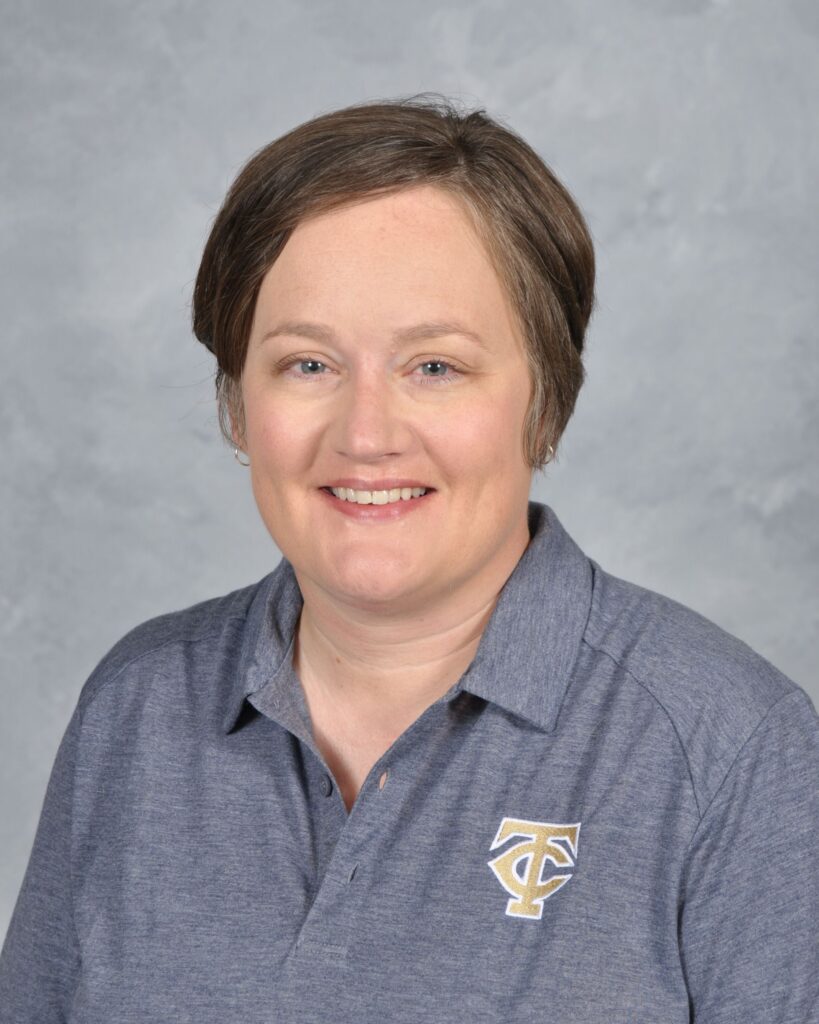 Dr. Amanda West
With new perspectives as a mother and an expert, West is using her experiences to help the students she teaches. She has been a teacher at TCMS for nearly 20 years. She is currently a sixth-grade Social Studies teacher who teaches gifted and higher achieving students in the MERIT program, which offers honors and advanced classes.  
West has also taught dyslexic students at TCMS.
Her academic prowess also extends to higher education. West teaches the dyslexia endorsement program offered in the Division of Education for certified teachers at Thomas University. The endorsement program recognizes additional expertise in dyslexia.
The program offers three courses, including Literacy Development and Dyslexia, Assessment of Reading and Language Disabilities, and Interventions for Students with Dyslexia.
"The first course is all about what is dyslexia?" she said. "How does it impact students? Then, what is the state of Georgia now implementing? The second course is all about assessment. How do we evaluate a kid and say they have dyslexia? How do we screen for it, and test for it? The third class is all about intervention. Now, we know the kids are dyslexic, what do we do to help? What are different programs? What are different strategies, different things that we can do to support them so they can become a successful reader?"
West played a pivotal role in Thomas University receiving a $100,000 grant from the state of Georgia. The grant allows TU to offer a free endorsement program.
"The biggest difference for me is it allowed teachers to take the endorsement for free and get all the materials," she said. "Some of my students are graduate level Thomas University students. They are getting their master's degree. They are taking the courses as part of that degree. I have another group of students who are teachers who are just doing the endorsement program, and they're able to do it for free because of that grant. Plus, all their textbooks. So, it has really allowed teachers who wouldn't have done it because of the financial burden, to be able to get the endorsement."
Since the program started in 2021, West said it has expanded from one student to nearly 40 students.
In addition to West using her personal and educational experience to educate and eliminate myths that surround dyslexia, her daughter, Payton, is also playing her part. Payton is on the board of the International Dyslexia Association Georgia Branch. Its mission is to increase public awareness of dyslexia.  
Recently, Payton participated in a Zoom call with other students with dyslexia, along with parents and teachers, and showed them study tips and ways they can remember things.  
"We are getting students informed about what is dyslexia? And telling them that they are not stupid," Payton said. "We are trying to help them figure it out too. Not just their parents figuring it out."