ACTU kicks off 2021-22 season
Post Published On:
Arts for the Community at Thomas University kicks off its 2021-2022 season with events Sept. 9 and Sept. 12.
On Thursday, Sept. 9, the season will begin with the virtual Art Talk at Six program "Modern Art? My Kid Could Do THAT!" a humorous and skeptical look at Modernism. The event will begin at 6 p.m. at facebook.com/actu31792/live and feature Richard Curtis, Associate Professor of Art at Thomas University. No Facebook account is required to view.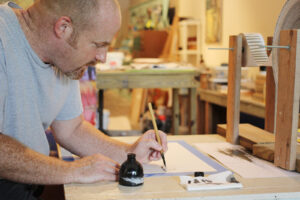 Curtis was born and raised in North Alabama. He earned a Bachelor of Fine Arts Degree in painting from the University of North Alabama in 2000, and a Master of Fine Arts Degree in performance and time-based art in 2004 from the School of the Art Institute of Chicago. Since that time, Curtis has been a professional artist with projects in a variety of media from painting and drawing to performance and installation art.
He has exhibited his work nationally and internationally, including in Canada, Kenya, Germany and Serbia/Montenegro. In his current work, Curtis creates paintings using pigments made from found materials. His recent body of artwork has been exhibited regionally at the Tallahassee Airport, Plough Gallery in Tifton and the Albany Area Arts Council.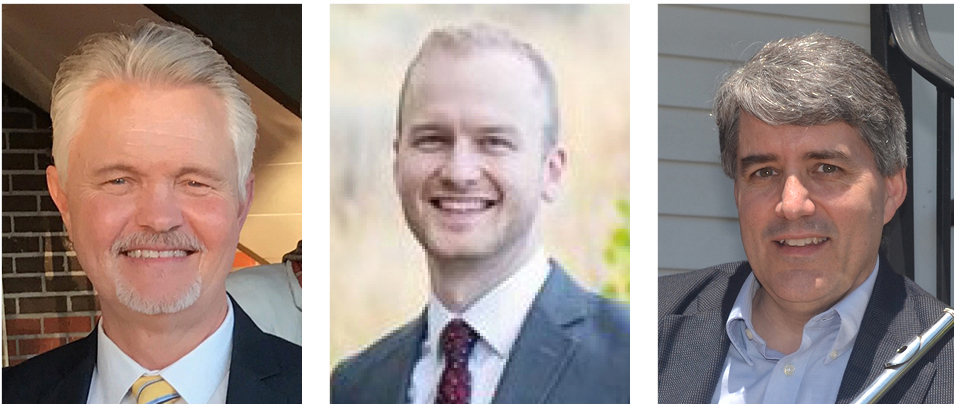 On Sunday, Sept. 12 at 4 p.m., members of the Thomas University Jazz Ensemble and guest vocalists will present the Sunday at Four program "We're Still Standing: Elton John Tribute" at the Thomasville Music and Drama Troupe building located at 427 Covington Ave. The event can also be viewed live online at facebook.com/actu31792/live.
The program will feature some of Elton's greatest hits including "Bennie and the Jets," "Daniel," and "Honky Cat" sung by Tony Chapman; "Candle in the Wind" and "Can You Feel the Love Tonight" sung by Rick McDonnell; "Rocket Man" and "Crocodile Rock" sung by Karl Barton; and the instrumental selection "Song for Guy" featuring young pianist extraordinaire Trammell Thompson.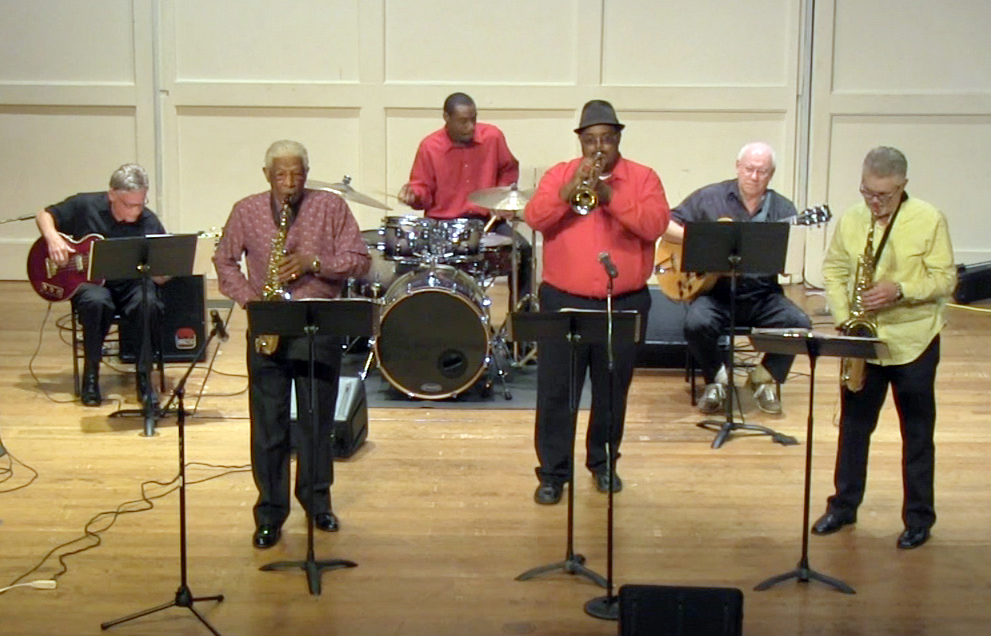 Elton John, in full Sir Elton Hercules John, is an English singer, songwriter, composer and icon who was born Reginald Kenneth Dwight on March 25, 1947, in Pinner, Middlesex, England. Elton John's unique blend of pop and rock styles turned him into one of the 20th century's biggest music icons. He was musically gifted from a young age, and released his first self-titled American album in 1970, making him a huge international star.
The TU Jazz Ensemble is a community group open to all that performs traditional and contemporary jazz standards as well occasional programs featuring popular music at a wide range of community events in Thomasville, Tallahassee, and throughout the region.
ACTU is supported in part by Georgia Council for the Arts through the appropriations of the Georgia General Assembly. Georgia Council for the Arts also receives support from its partner agency, the National Endowment for the Arts. This project is supported in part by an award from the National Endowment for the Arts.
For more information about this and other ACTU events, visit www.facebookcom/actu31792 or www.thomasu.edu/actu, call 229-227- 6964 or email actu@thomasu.edu.